Arugay is the new Department Chair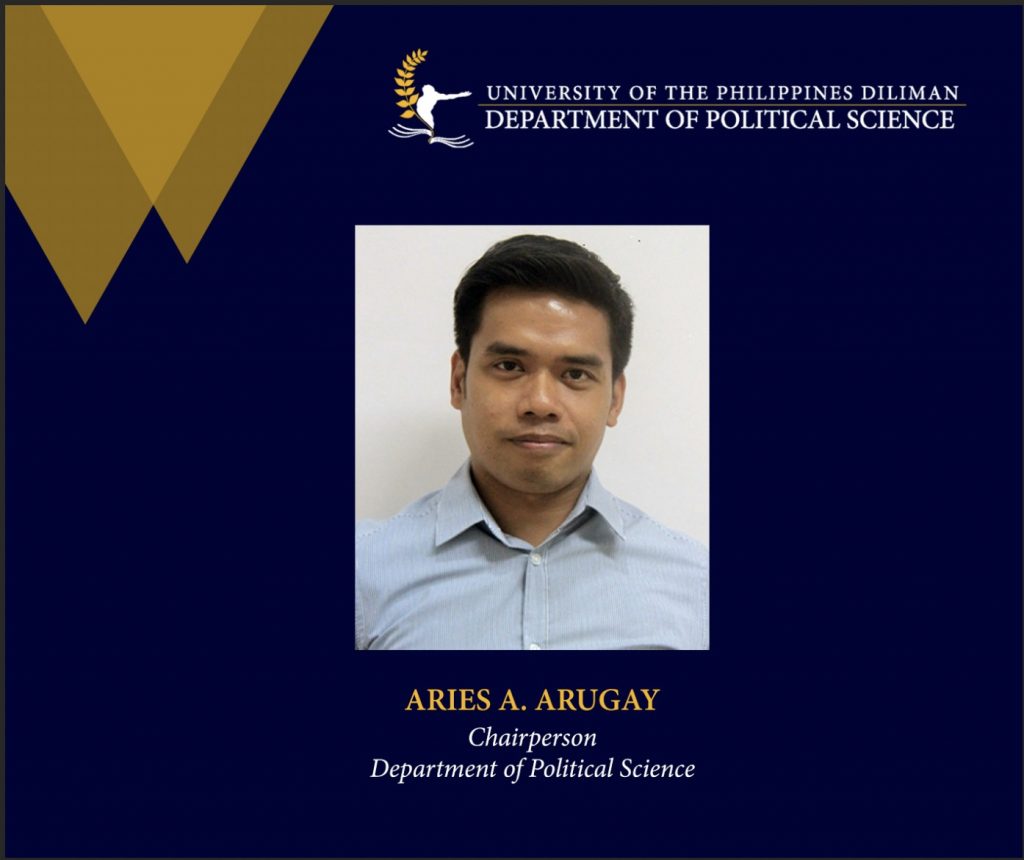 Professor Aries A. Arugay is the next chairperson of the UP Department of Political Science. He will serve from 16 September 2022 to 15 September 2025.
Professor Arugay teaches undergraduate and graduate courses on comparative politics, international relations, research methods, and political thought. He has published journal articles and written book chapters on his research interests: comparative democratization, civil-military relations, international relations of the Asia-Pacific, contentious politics, and security sector governance. He is currently the Editor-in-Chief of Asian Politics & Policy, a Scopus-indexed journal in political science and international relations published by Wiley-Blackwell and the US-based Policy Studies Organization. He was conferred the rank of UP Scientist II from 2019-2021.
Professor Arugay regularly conducts lectures and handles course modules for different training institutions for the security sector, diplomatic corps, and the bureaucracy. He is a Senior Fellow of the Philippine Public Safety College and the Social Weather Stations. As a track-two diplomacy practitioner, he has participated in over a hundred international meetings, workshops, and consultations on regional security, geopolitics, democratic governance, and ASEAN integration.
He obtained his PhD in Political Science from Georgia State University as a Fulbright Fellow and his BA (cum laude) and MA in Political Science from UP Diliman. In recognition of his accomplishments, Professor Arugay received the 2019 Sheth International Alumni Award for Exceptional Achievement from his alma mater Georgia State University. In 2020, the National Academy of Science and Technology of the Philippines awarded him as an Outstanding Young Scientist for his contributions to the "study of democratization processes and consolidation, security sector reform, and strategic studies in the Philippines and Asia".