The Department of Political Science at the University of the Philippines Diliman is the only Commission on Higher Education (CHEd) Center of Excellence in Political Science in the country. It is home to eminent Political Science scholars delivering the best instruction in the discipline. The Department also undertakes research projects with policy and community impact, consistently producing local and international publications. Through its active leadership in the association of Political Science professionals, the Department has provided service to the wider public from its pool of public intellectuals, experts and advocates.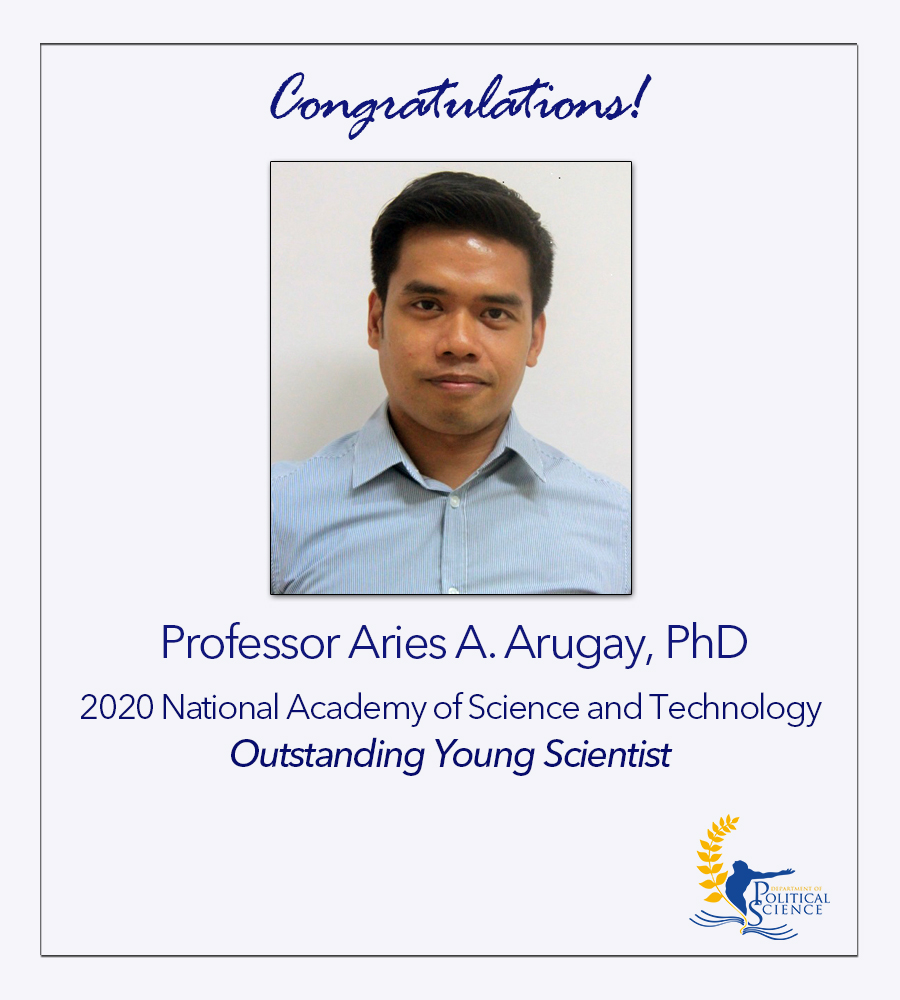 Professor Aries A. Arugay is named as one of the 12 Outstanding Young Scientists for 2020 by the National Academy of Science and Technology (NAST).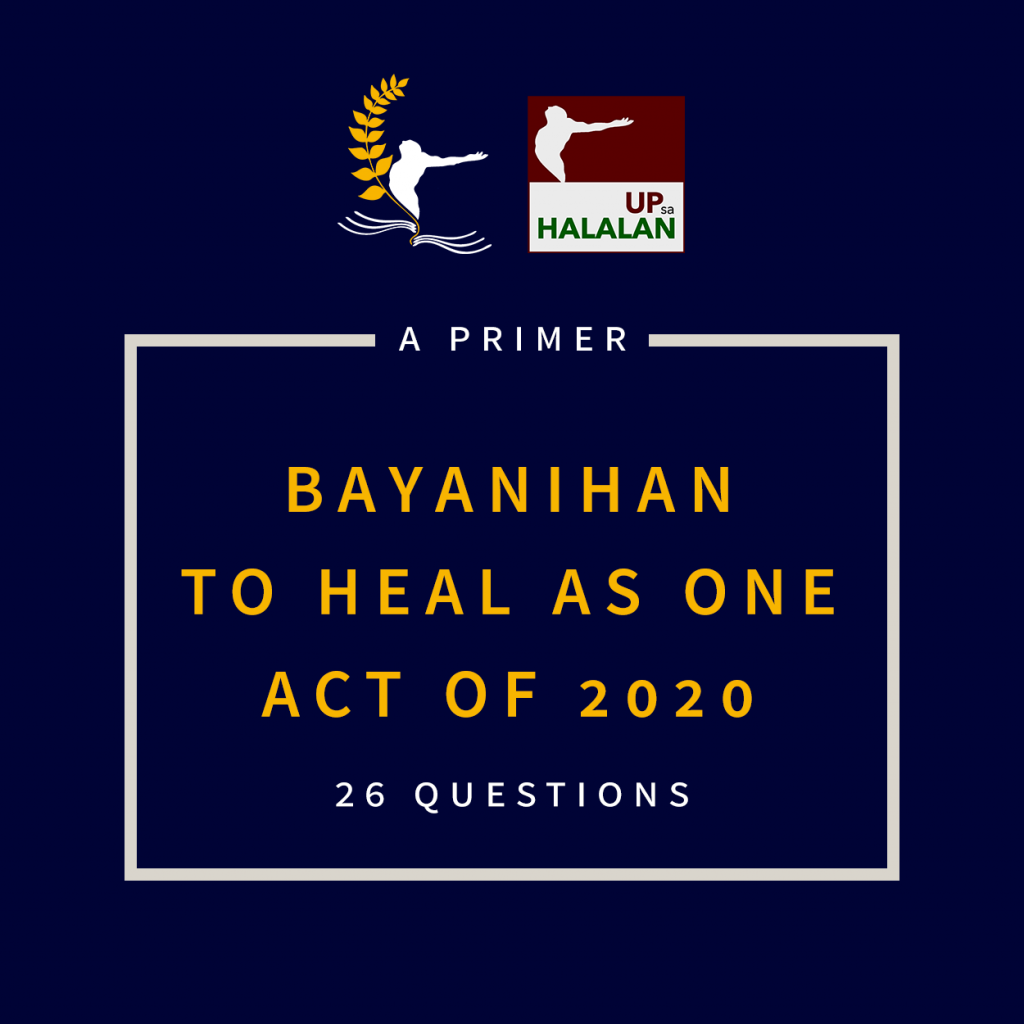 This Primer provides only a simplification of the key provisions of the Act and is intended to encourage wider and popular discussion of the social and political issues surrounding the Philippine response to the COVID-19 emergency.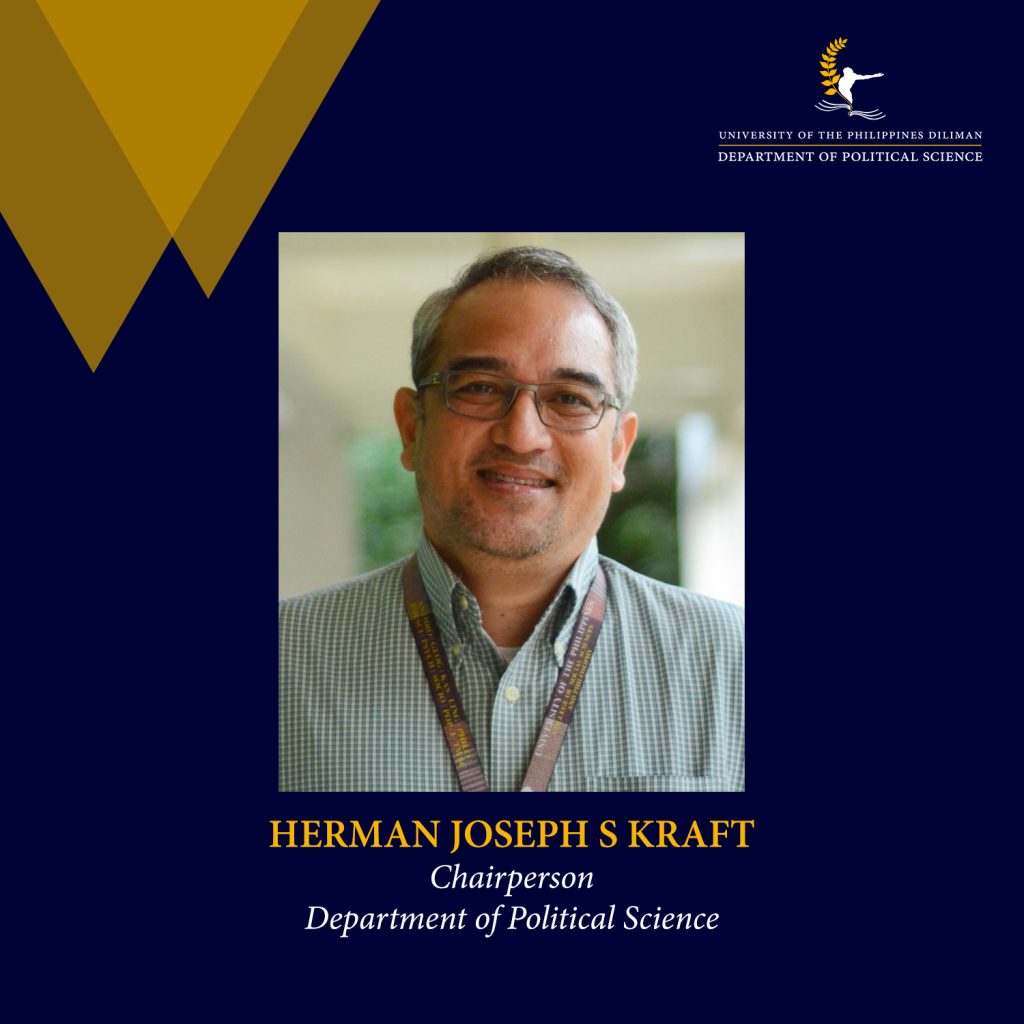 Associate Professor Herman Joseph S. Kraft has been named as the new chair of the Department and will serve from 01 November 2019 to 31 October 2022.
---
Events and Announcements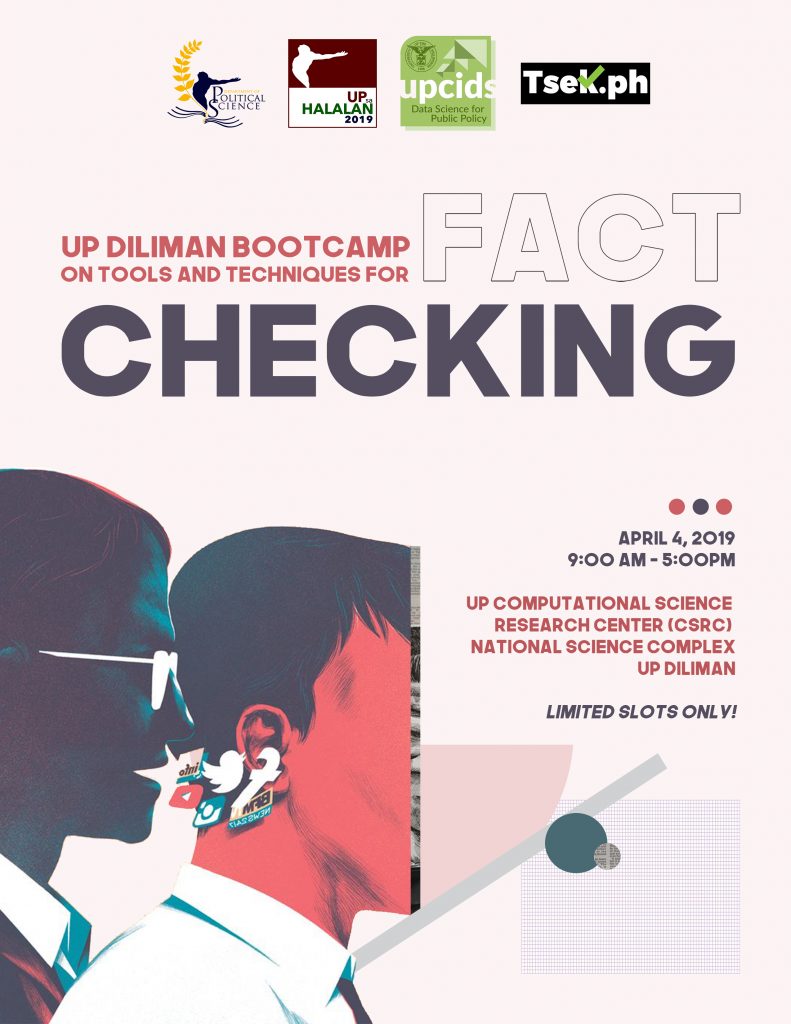 UP Bootcamp on Tools and Techniques for Fact-Checking, 4 April 2019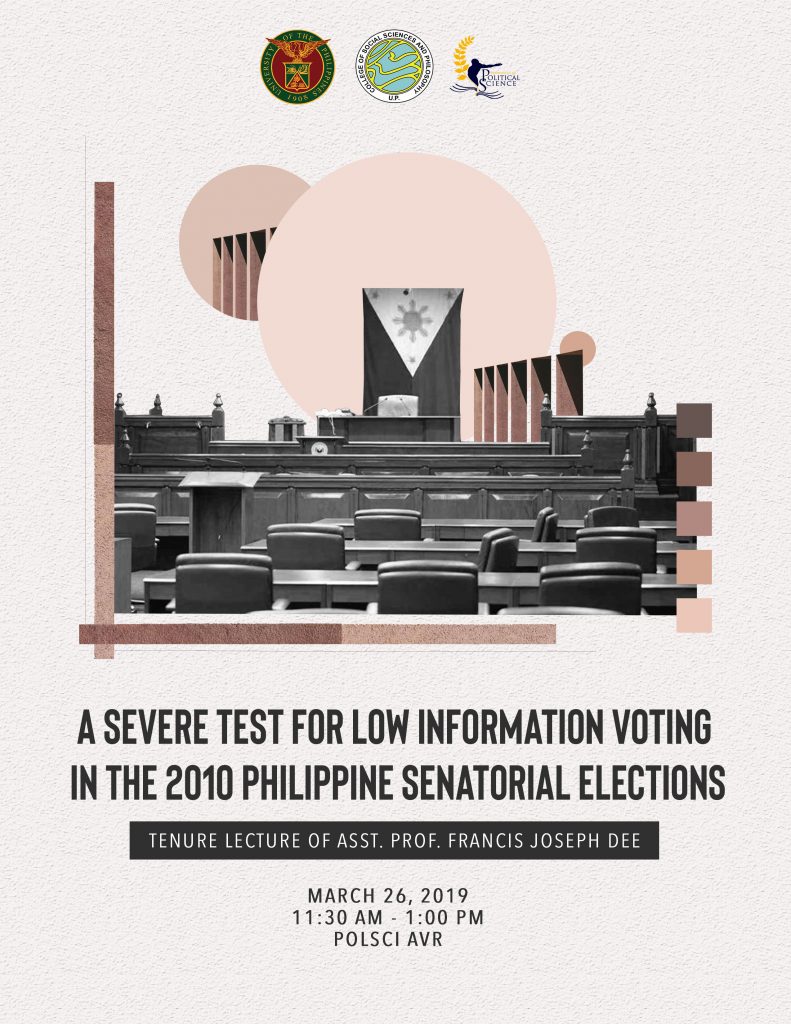 Tenure Lecture of Assistant Professor Francis Joseph A. Dee, 26 March 2019
---
Statements and Position Papers
Faculty Vacancies
The Department of Political Science is accepting applications for full-time tenure-track as well as part-time teaching faculty positions. The Department is the only CHED Center of Excellence in Political Science in the country. Faculty members of the Department have strong research background experience and admirable teaching skills. For questions and other information, click here.


---