Department of Political Science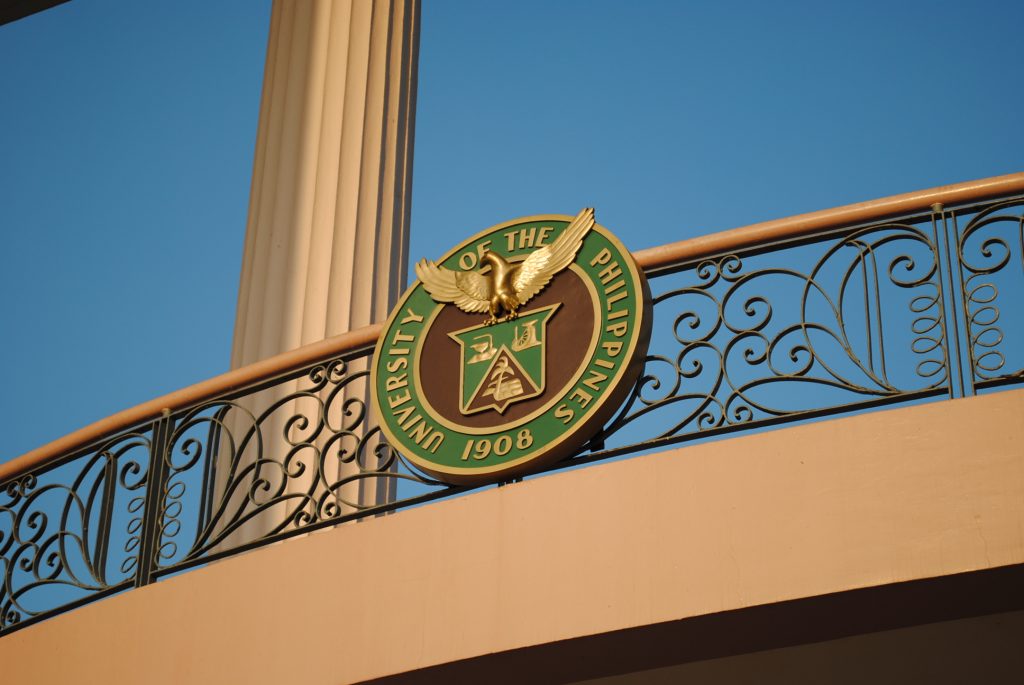 The Department of Political Science at the University of the Philippines Diliman is the only Commission on Higher Education (CHEd) Center of Excellence in Political Science in the country. It is home to eminent Political Science scholars delivering the best instruction in the discipline. The Department also undertakes research projects with policy and community impact, consistently producing local and international publications. Through its active leadership in the association of Political Science professionals, the Department has provided service to the wider public from its pool of public intellectuals, experts and advocates.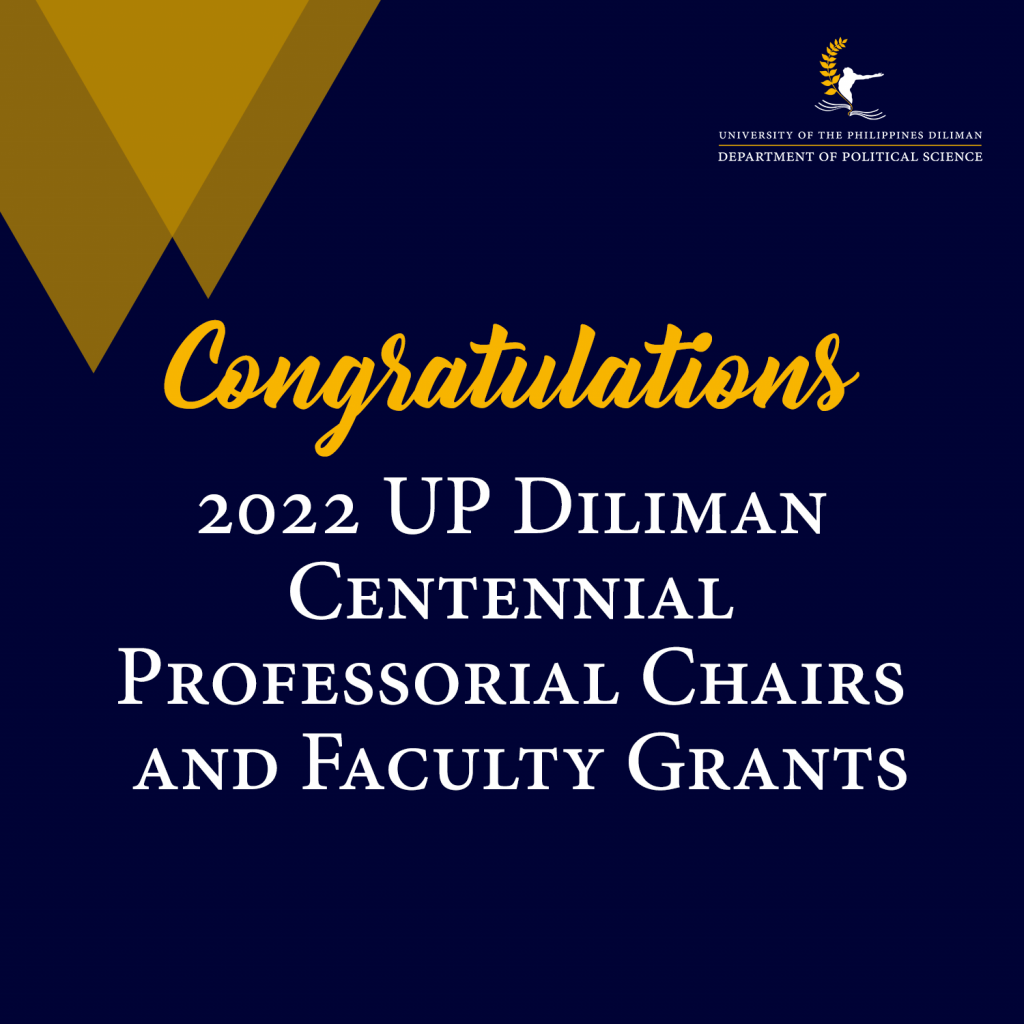 The 2022 UP Diliman Centennial Professorial Chairs and Faculty Grants awardees included seven (7) faculty members from the Department of Political Science. Congratulations!

PC: Prof Arugay, Prof Atienza, Assoc Prof Blanco, Prof Encarnacion Tadem, Assoc Prof Panao, Asst Prof Tana
FG: Assoc Prof Encinas-Franco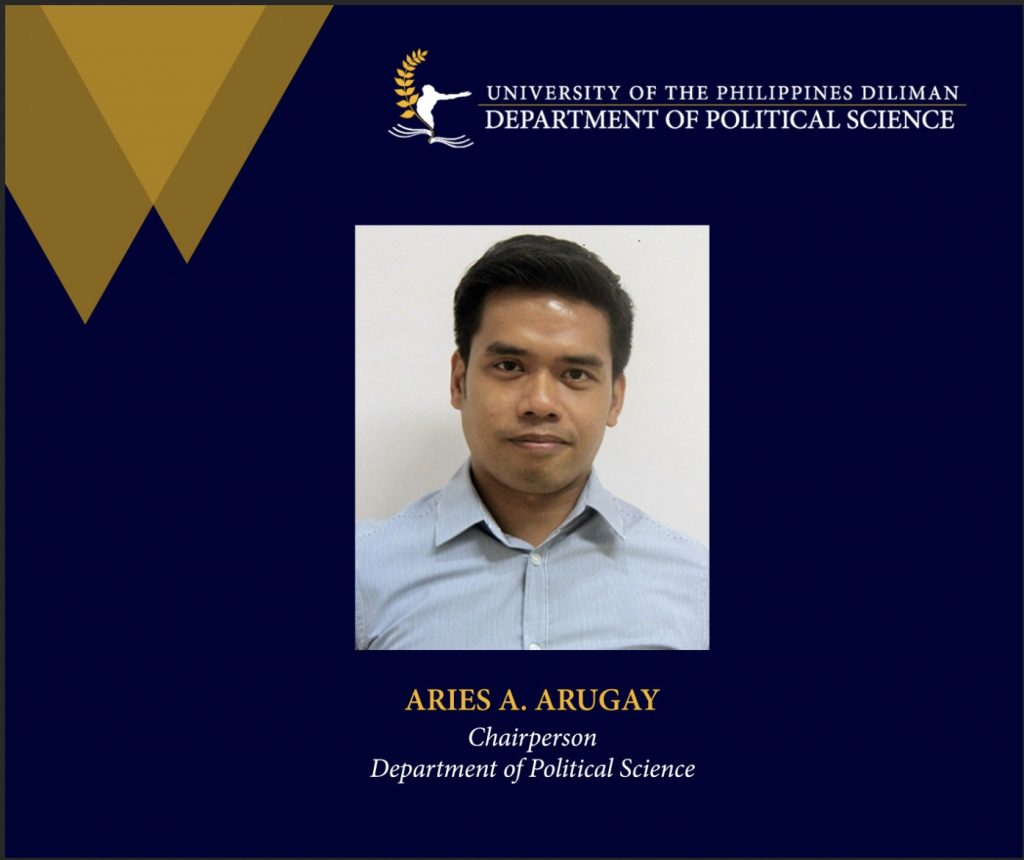 Dr Aries A. Arugay, Professor of Political Science, is the next chairperson of the UP Department of Political Science. He will serve from 16 September 2022 to 15 September 2025.
Professor Arugay teaches undergraduate and graduate courses on comparative politics, international relations, research methods, and political thought. He was conferred the rank of UP Scientist II from 2019-2021.
He obtained his PhD in Political Science from Georgia State University as a Fulbright Fellow and his BA (cum laude) and MA in Political Science from UP Diliman.
---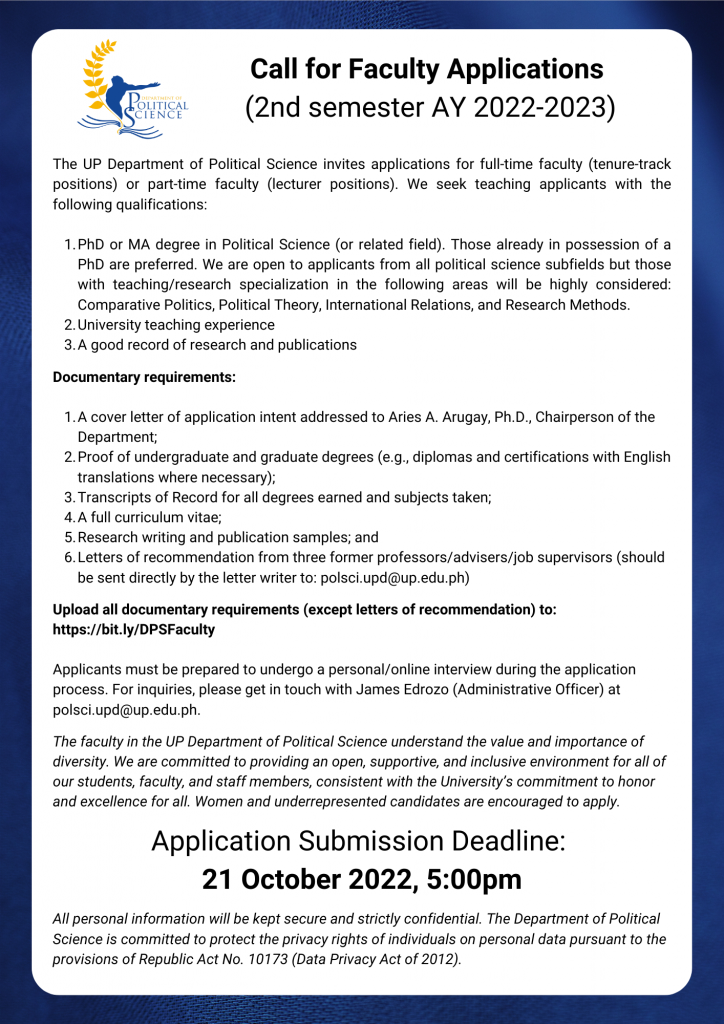 The UP Department of Political Science invites applications for full-time faculty (tenure-track positions) or part-time faculty (lecturer positions). We are open to applicants from all political science subfields but those with teaching/ research specialization in the following areas will be highly considered: Comparative Politics, Political Theory, International Relations, and Research Methods. Read the full text of the call here.
The deadline for submission of applications is on 21 October 2022, 5:00 pm (Philippine Time).
Publications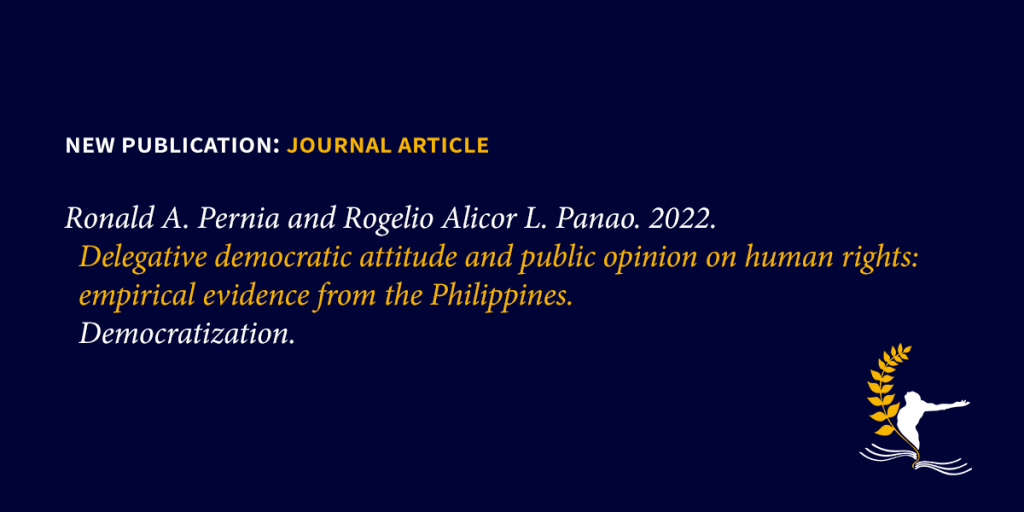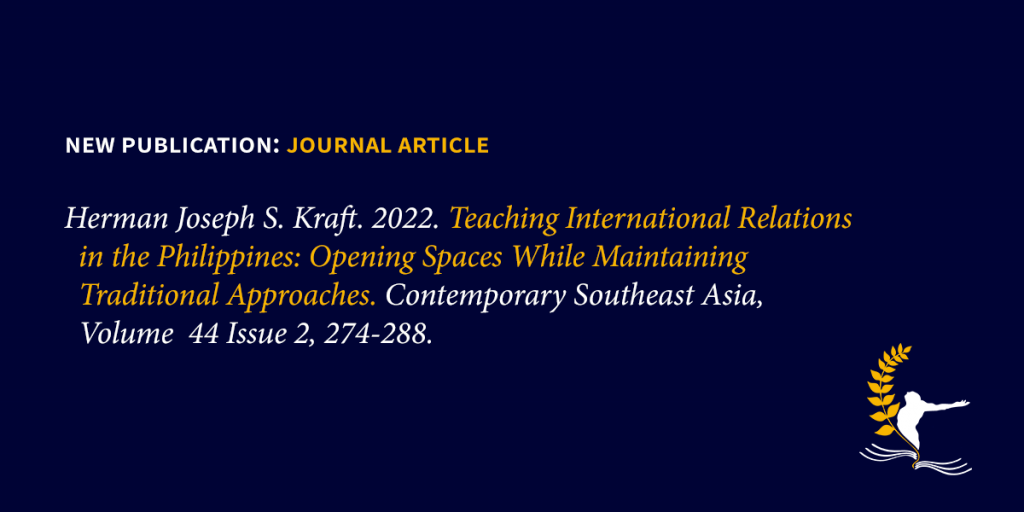 Events and Announcements
---
Statements and Position Papers
---