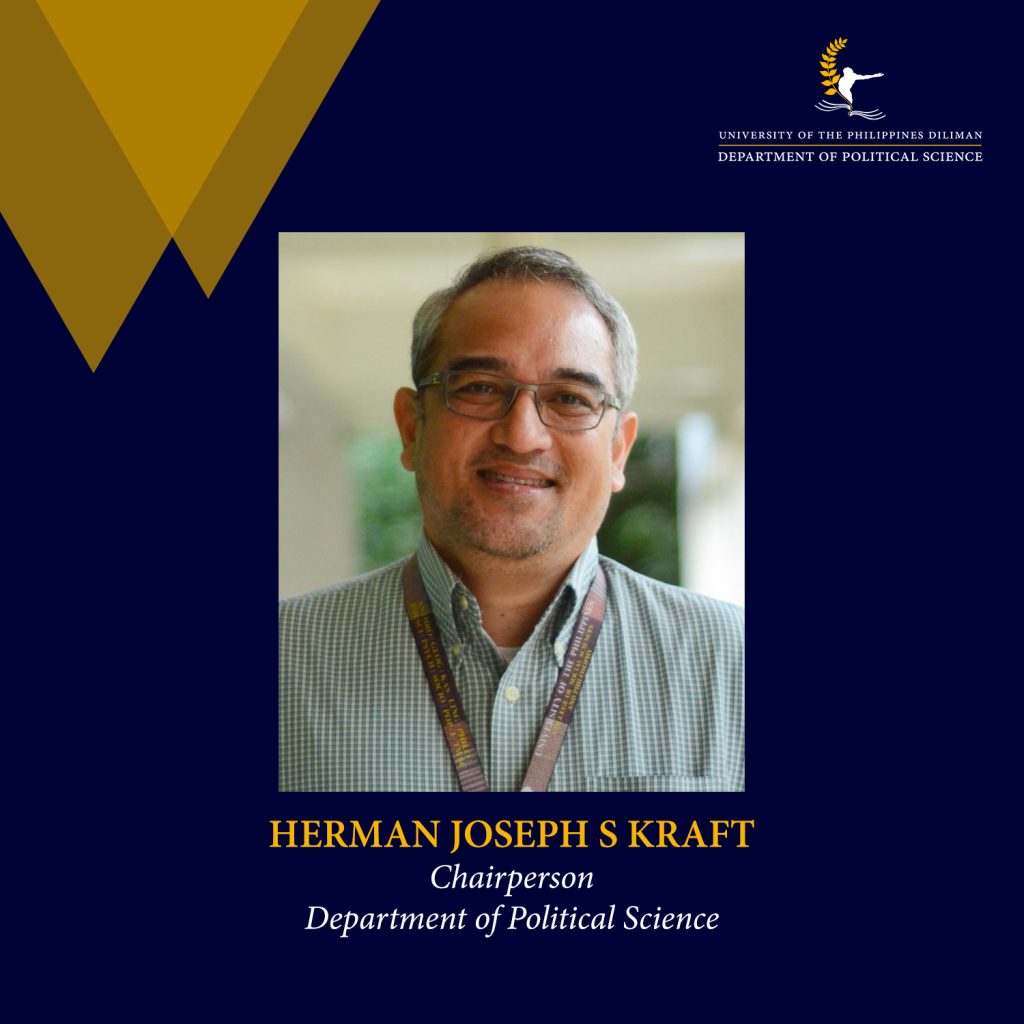 Associate Professor Herman Joseph S Kraft is the next chairperson of the UP Department of Political Science. He will serve from 1 November 2019 to 31 October 2022.
Associate Professor Kraft is also concurrently a Convenor of the Strategic Studies Program of the Center for Integrative and Development Studies at the University of the Philippines. He has been working on and published articles and book chapters on issues concerning ASEAN, regional security in Southeast Asia, security sector reform, and intra-state conflict in the Philippines.
In his capacity as a continuing student of international relations and security, he has given talks at the Foreign Service Institute, the National Defense College of the Philippines, the different services of the Armed Forces of the Philippines, in different fora organized by the Department of Foreign Affairs and the Department of National Defense, and various educational institutions in and outside the Philippines.