Mico A. Galang wins 3rd Place at the 2022 Loretta Makasiar Sicat Prize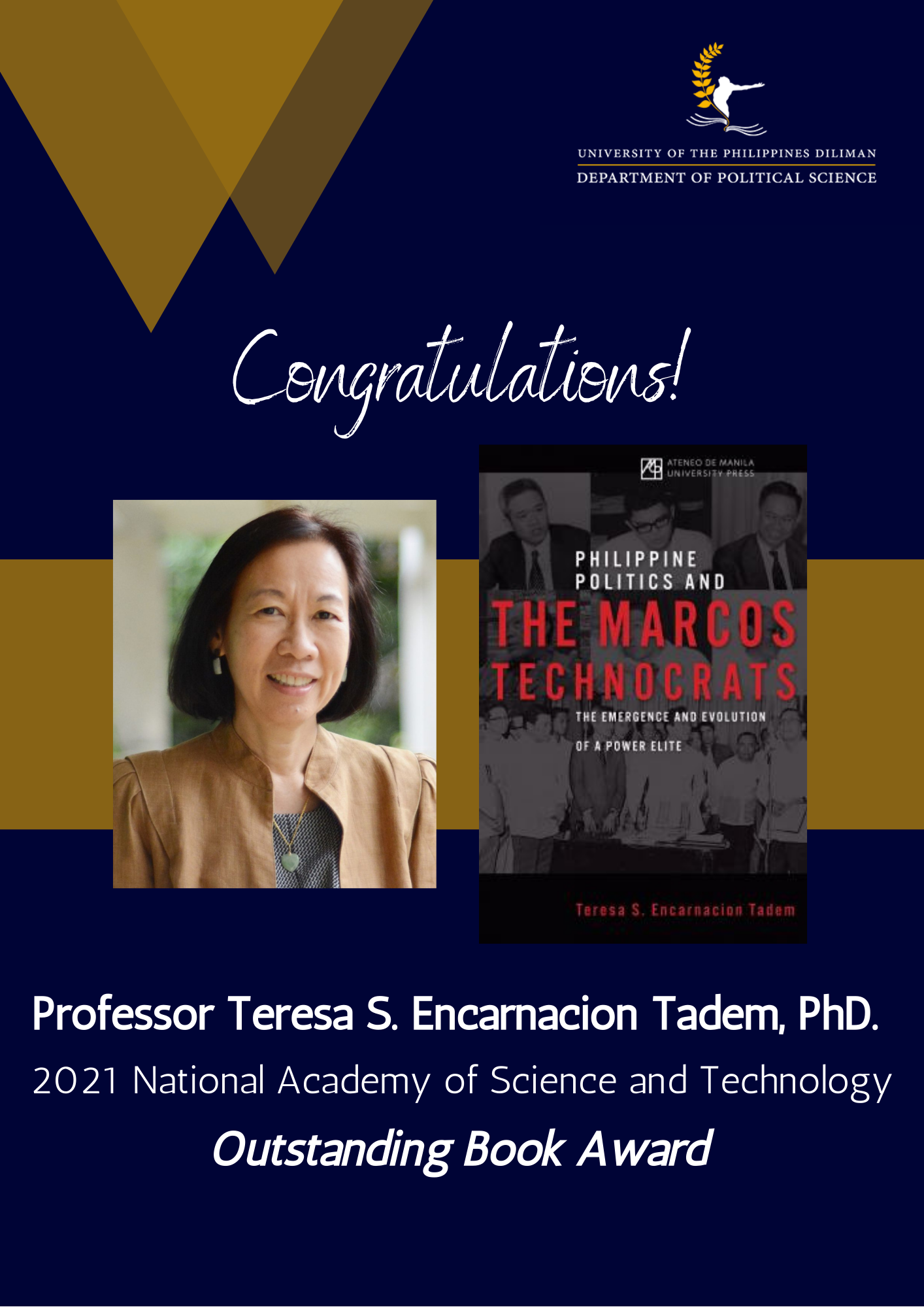 Mr. Mico A. Galang received the 2022 Loretta Makasiar Sicat Prize for the Social Sciences, garnering 3rd Place for his MIS thesis entitled "The Security Pursuits of a Small State: A Comparative Study of the Philippines' Security Partnerships with Australia, Japan, and Viet Nam (2010-2016)". The LMS Prize for Social Sciences is hosted and awarded by the Philippine Social Science Council.
He also obtained his MIS degree from the Department under the supervision of Professor Aries A. Arugay.
Congratulations!