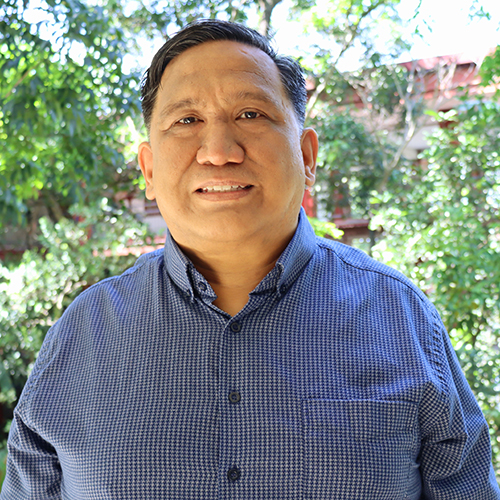 Ranjit Singh Rye, MPA
Assistant Professor
rsye@up.edu.ph | ranjit.rye@gmail.com
Ranjit Singh Rye is currently an Assistant Professor at the Department of Political Science, University of the Philippines (U.P.) in Diliman where he also obtained his B.A in Political Science and M.A. in Public Administration. He is also currently the Assistant Vice President for Legislative Matters of the University of the Philippines.
Assistant Professor Rye has taught various subjects in political science, including Philippine government and politics, Philippine national and local administration, and special topics courses. His research interests include policy analysis and program administration, local government and devolution, legislative politics, e-government and ICT for development.
As an observer of Philippine local and national politics, his views on politics and regional affairs have been featured in domestic and foreign media such as ABS-CBN, BBC, GMA, TV5, the New York Times, Al Jazeera, Rappler, and Reuters, among others.
Assistant Professor Rye does consulting work at the local and national government levels and continues to do research and advocacy work in a number of areas including education reform, freedom of information and ICT for development.
Assistant Professor Rye has also spent more than a decade doing policy and advocacy work in the Philippine Congress. He has extensive consulting experience in both the House of Representatives and the Philippine Senate. He is also the founder and current President of OCTA Research and Development, INC.
Education
Master in Public Administration, University of the Philippines, Diliman, 1995
Bachelor of Arts (Political Science), University of the Philippines, Diliman, 1992
Research Interests
E-government and ICT for Development, Public administration and public policy, Local government and devolution, Legislative politics
Recent Publications
Co-author with Erwin Alampay and Khane Raza. (2017). "Gender Differences in Transnational Communication and Future Aspirations for Overseas Work among Children Left Behind by Overseas Filipino Workers". Philippine Social Science Review,vol. 69 no. 1.
Courses Taught
Political Science 11: Introduction to Political Science
Political Science 14: Philippine Government and Politics
Political Science 141: Readings in Philippine Government and Politics.
Political Science 155: Philippine National and Local Administration.
Political Science 157: Special Topics in Philippine Government and Politics