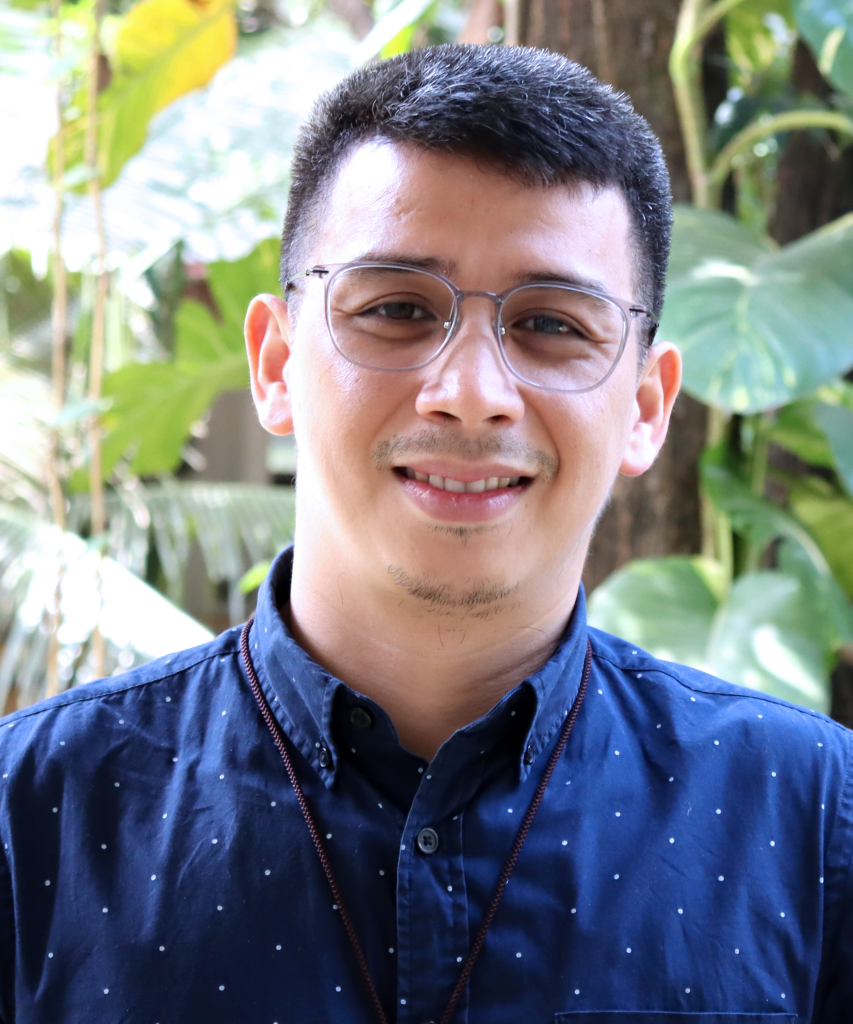 Jan Robert R Go, PhD
Associate Professor of Political Theory
Associate Dean for Research, Extension, and Publications, CSSP
jrgo1@up.edu.ph
Google Scholar | ResearchGate | Twitter | Blog
Jan Robert R Go is an Associate Professor of Political Theory at the Department of Political Science, University of the Philippines Diliman and is currently Associate Dean for Research, Extension, and Publications of the College of Social Sciences and Philosophy (CSSP).
Dr Go is the President (2023-2025) of the Philippine Political Science Association (PPSA) and was the managing editor of the Philippine Political Science Journal (PPSJ), the internationally refereed journal of PPSA, from 2014 to 2023. He also sits on the Board of Directors of the Philippine Association for Chinese Studies (PACS).
Associate Professor Go obtained his Bachelor of Arts (Political Science) degree from UP Manila and Master of Arts (Political Science) from UP Diliman. For his Master's research, he explored the politics of education decentralisation in a municipality in the Philippines. In 2017, he attended the Chinese Language Summer School at Peking University in Beijing, China. He received his doctoral degree in political theory from the Central China Normal University in Wuhan, China, in 2022. His doctoral dissertation focused on the politics of participation in urban communities in the Philippines and China during the pandemic-related lockdowns.
Dr Go was selected as a fellow for the 2021 American Political Science Association Asia Workshop, focusing on local politics and governance in East and Southeast Asia. He received the One UP Faculty Grant in Political Science (Local Politics) for Outstanding Research and Public Service from the University of the Philippines System for 2019-2021.
Associate Professor Go handles undergraduate courses in three of the five political science areas: Philippine politics (Area 1), political theory (Area 2), and political methodology (Area 5). His areas of interest include local politics and decentralisation, urban and rural grassroots politics, construction of power, participation theory, and Chinese politics.
Before joining the University as a full-time faculty member in 2014, Dr Go worked at the Emergency and Humanitarian Action unit of the World Health Organisation Regional Office for the Western Pacific. He was also a lecturer at the Department of Social Sciences of St Scholastica's College in Manila.
Education
Doctor of Philosophy in Political Theory, Central China Normal University, Wuhan, China, 2022
Master of Arts (Political Science), University of the Philippines, Diliman, 2013.
Bachelor of Arts (Political Science), University of the Philippines, Manila, 2009.
Research Interests
Local and grassroots politics; construction of power; the politics of participation; Asian and Philippine political theory; Chinese domestic politics
Recent Publications
Go, Jan Robert R. 2023. 'Decentralisation experiences in the Philippines: Social services sectors and the Local Government Code of 1991'. In A Better Metro Manila?: Towards Responsible Local Governance, Decentralization and Equitable Development, edited by Teresa S Encarnacion Tadem and Maria Ela L Atienza, 157-192. Palgrave Macmillan.
Atienza, Maria Ela L. and Jan Robert R. Go. 2023. Assessing Local Governance and Autonomy in the Philippines: Three Decades of the 1991 Local Government Code. Discussion Paper Series 2023-05. Quezon City: UP Centre for Integrative and Development Studies.
Athiqah Nur Alami, Dien Nguyen An Luong, Ella Prihatini, Eryan Ramadhani, Jan Robert R Go, Noorul Hafidzah, Ummu Atiyah. 2022. "Democratization in the Digital Era: Experience from Southeast Asia." Journal of ASEAN Studies 10(2): 227-246. DOI: 10.21512/jas.v10i2.9361
Go, Jan Robert R. 2021. 'Political Science Research and Methodology in Contemporary Philippines: An Analysis of the Philippine Political Science Journal, 2000-2019'. Asian Journal of Political Science 29(2): 238-254. DOI: 10.1080/02185377.2021.1906289
Go, Jan Robert R. 2018. 'Claro M. Recto'. In Twentieth Century Philippine Political Thinkers: Selected Readings', edited by Jorge V Tigno. Quezon City: University of the Philippines Press, 406-412.
Courses Taught
POLSC 111: Qualitative Research Methods in Political Science
POLSC 120: Introduction to Political Theory
POLSC 137: Special Topics in Comparative Politics (China)
POLSC 125/195: Asian Political Thought
POLSC 126/196: Philippine Political Thought
POLSC 210: Advanced Political Analysis
Soc Sci 2: Social, Economic, and Political Thought