Congratulations, Mark Maralit!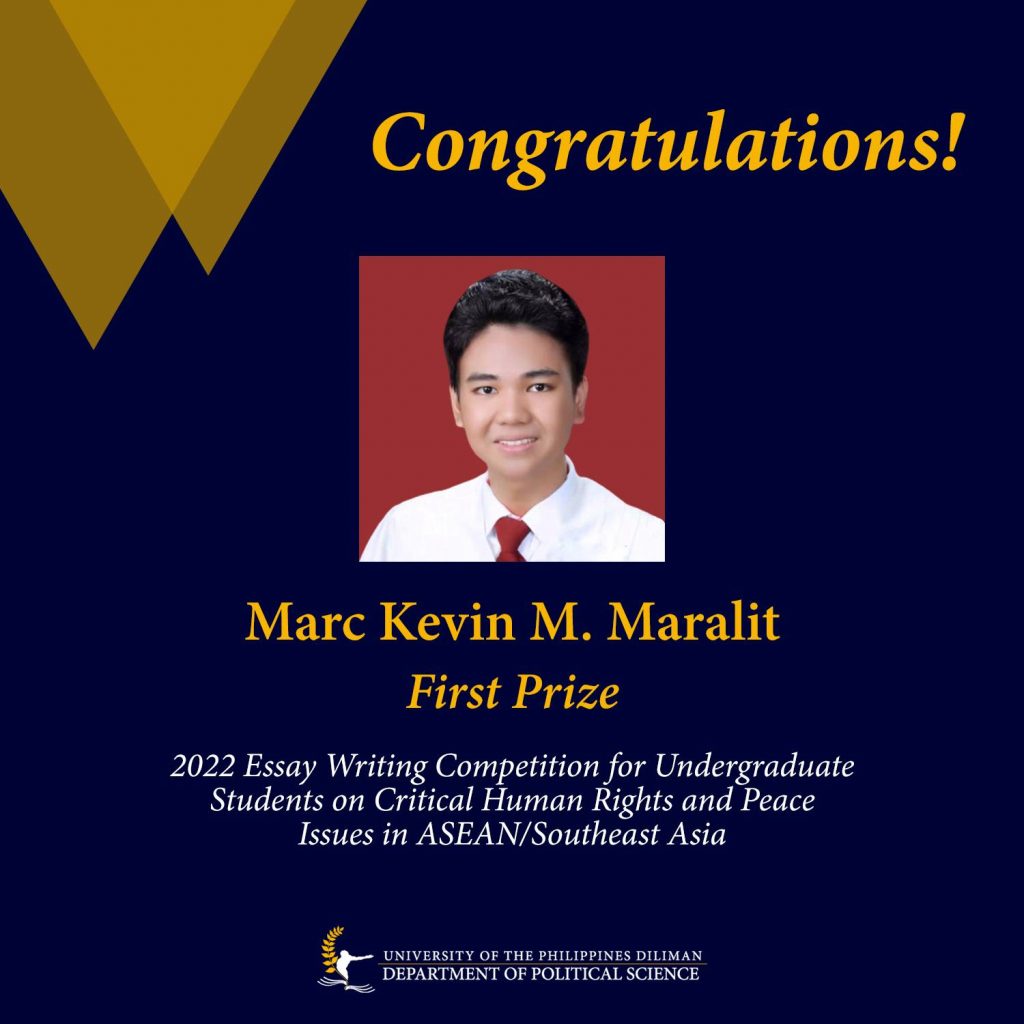 Congratulations to Marc Kevin M Maralit (III-BA Political Science) for winning first prize at the 2022 Essay Writing Competition for Undergraduate Students on Critical Human Rights and Peace Issues in ASEAN/Southeast Asia! This contest is organized by SHAPE-SEA, a program hosted by the Institute of Human Rights and Peace Studies (IHRP) at Mahidol University, Thailand.
Marc's winning essay entitled "To Promote and to Protect: Strengthening the Regional, National, and Individual Impacts of the ASEAN Human Rights Declaration (AHRD) on the Southeast Asian (SEA) Peoples" can be accessed here.
Congratulations, Marc!