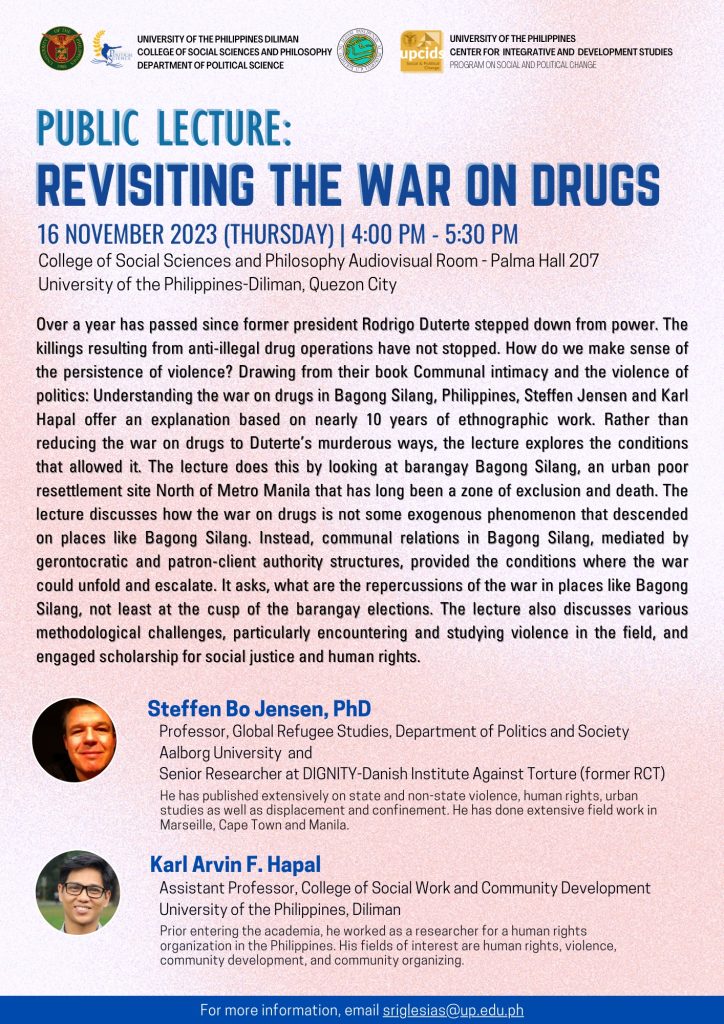 Revisiting the War on Drugs
Professor Steffen Bo Jensen, PhD (Aalborg University) and Assistant Professor Karl Arvin Hapal (UP College of Social Welfare and Community Development) will deliver a public lecture on "Revisiting the War on Drugs" on 16 November 2023 (Thursday), 4:00-5:30 PM, Palma Hall 207, College of Social Sciences and Philosophy, UP Diliman.
This public lecture is co-hosted by the UP Diliman Department of Political Science and the UP CIDS Program on Social and Political Change.
This event is open to everyone.